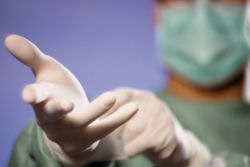 The ABJ Surgery Center, Inc. is our private, state-of-the-art ambulatory surgical facility focusing exclusively on specialty surgery services: surgeries of the hand and wrist and plastic surgeries. Our team of surgeons, anesthesiologists, nurses and surgical technicians work together to provide our patients with a convenient, timely, and positive outpatient surgical experience. As a patient at the ABJ Surgery Center, you will receive the finest pre- and post-operative care, and will be treated by some of the most skilled surgeons in the country.
The ABJ Surgery Center, Inc. is conveniently located adjacent to the California Hand and Wrist Associates office at 104 St. Matthews Avenue in San Mateo. It is certified by Medicare and accredited by the American Association for Accreditation of Ambulatory Surgery Facilities (AAAASF).
© Copyright ABJ Surgery Center, Inc.